Make fresh go further...
Consumers are constantly looking for ways to make more sustainable choices in their food buying habits. One key behavioral change advocated by the European Union is to avoid food wastage. It's estimated that the EU wastes 153.5 tonnes of food each year. That equates to an estimated €143 billion down the drain, and contributes as much as 6% of the bloc's total greenhouse emissions. If we could find a way to halve EU food waste, we could save 4.7 million hectares of agricultural land.

Fit-for-purpose packaging can increase shelf lives significantly and make purchasers more likely to consume the food they buy. Vacuum packaging is a popular solution for packaging fresh meat, fish and cheese. High quality beef or fish can stay fresh for up three to five times longer in vacuum packaging as compared to conventional plastic or paper packaging. One common drawback with vacuum packaging, however, is that it is traditionally made up almost entirely of fossil-based plastics.
Trayforma BarrPeel, which combines a paperboard with barrier coating, is made up of over 90% renewable and sustainably-sourced wood fibers and has an easily peelable solution that prioritises user experience.
---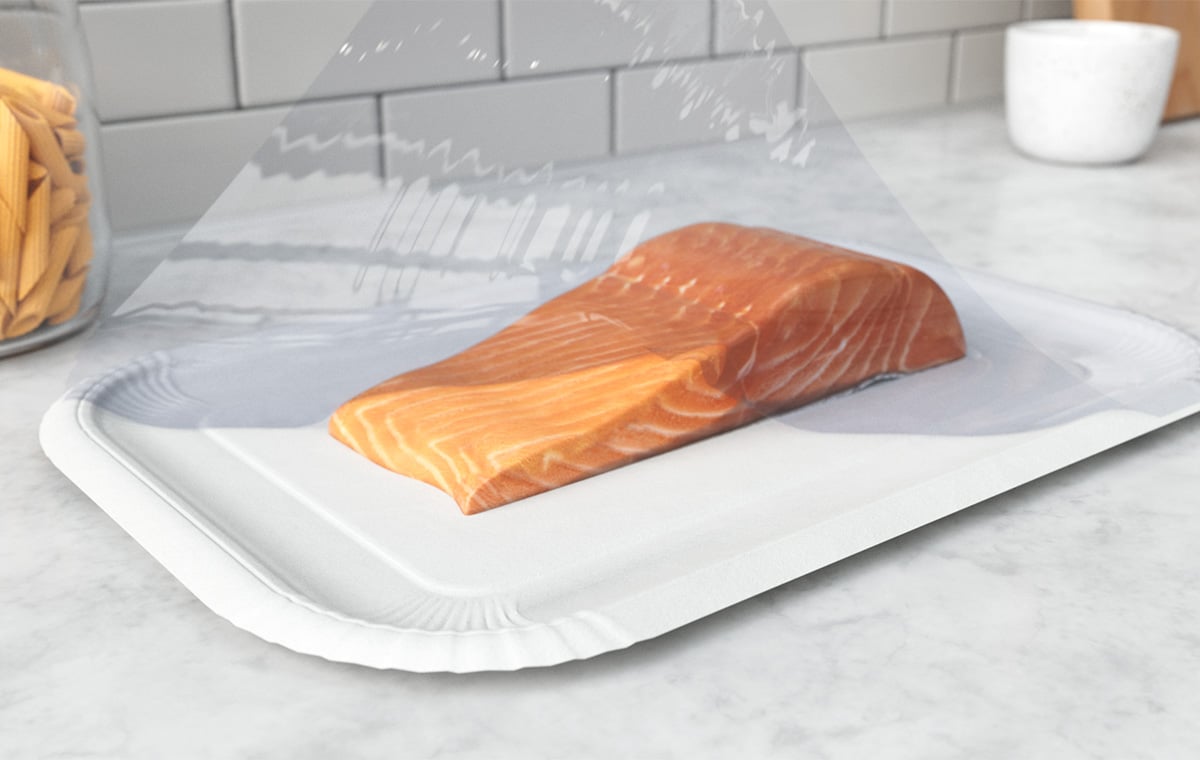 Trayforma is already recognised as a great way to lower your carbon footprint for tray-based products. Depending on the end user's requirements, it can operate either as a flat tray or by being pressed into a shallow tray.
What separates Trayforma BarrPeel from other products on the market is the way the polymer coating interacts with the peelable skin film. This provides a highly effective barrier that protects the product inside from water vapor transmission and oxygen. The skin film can be easily peeled from the tray. A pressed tray made of Trayforma BarrPeel is a cost-competitive alternative to non-renewable plastic options. All these factors combine to give customers and brand owners an easier opportunity to make the right choice for our planet.
---
Would you like to know more?