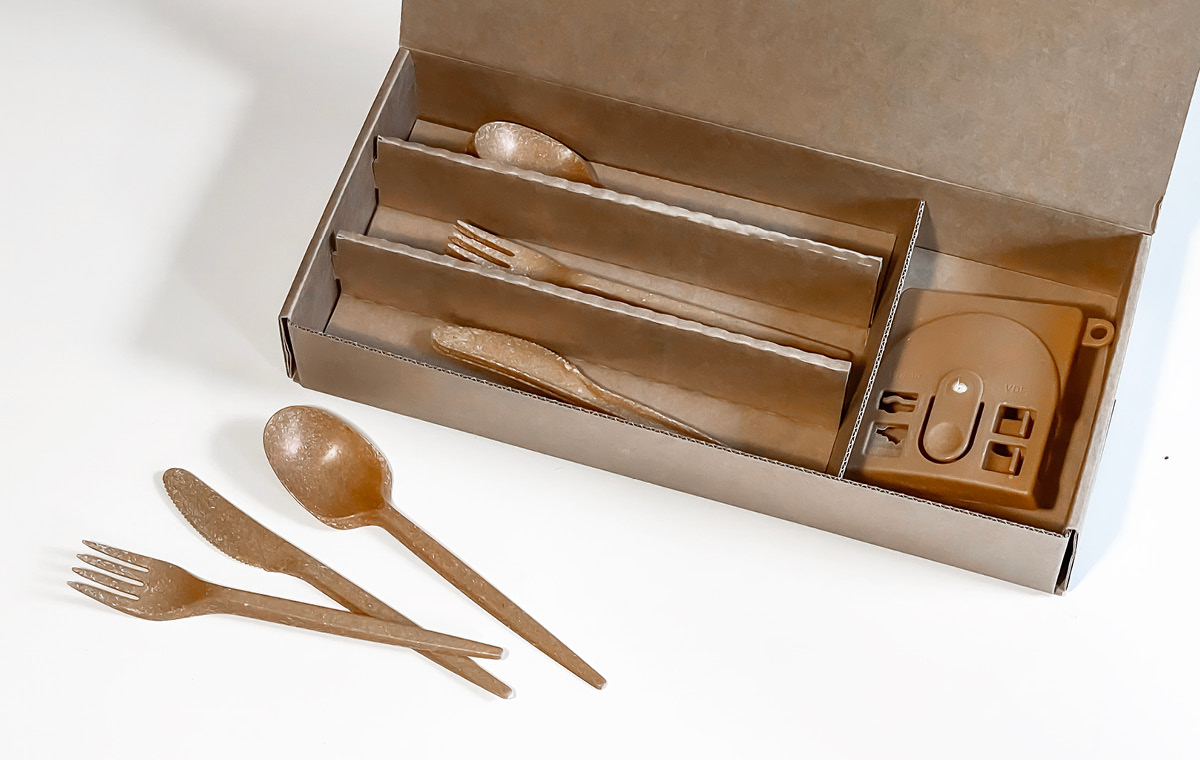 Cutlery in Biocomposites
Compared with commonly used polystyrene (PS) cutlery, you get a 50% reduction in carbon footprint in combination with extra strength & durability needed for high quality cutlery.
The cutlery in Biocomposites is a perfect substitute to traditional PS, permitted under the new SUP directive.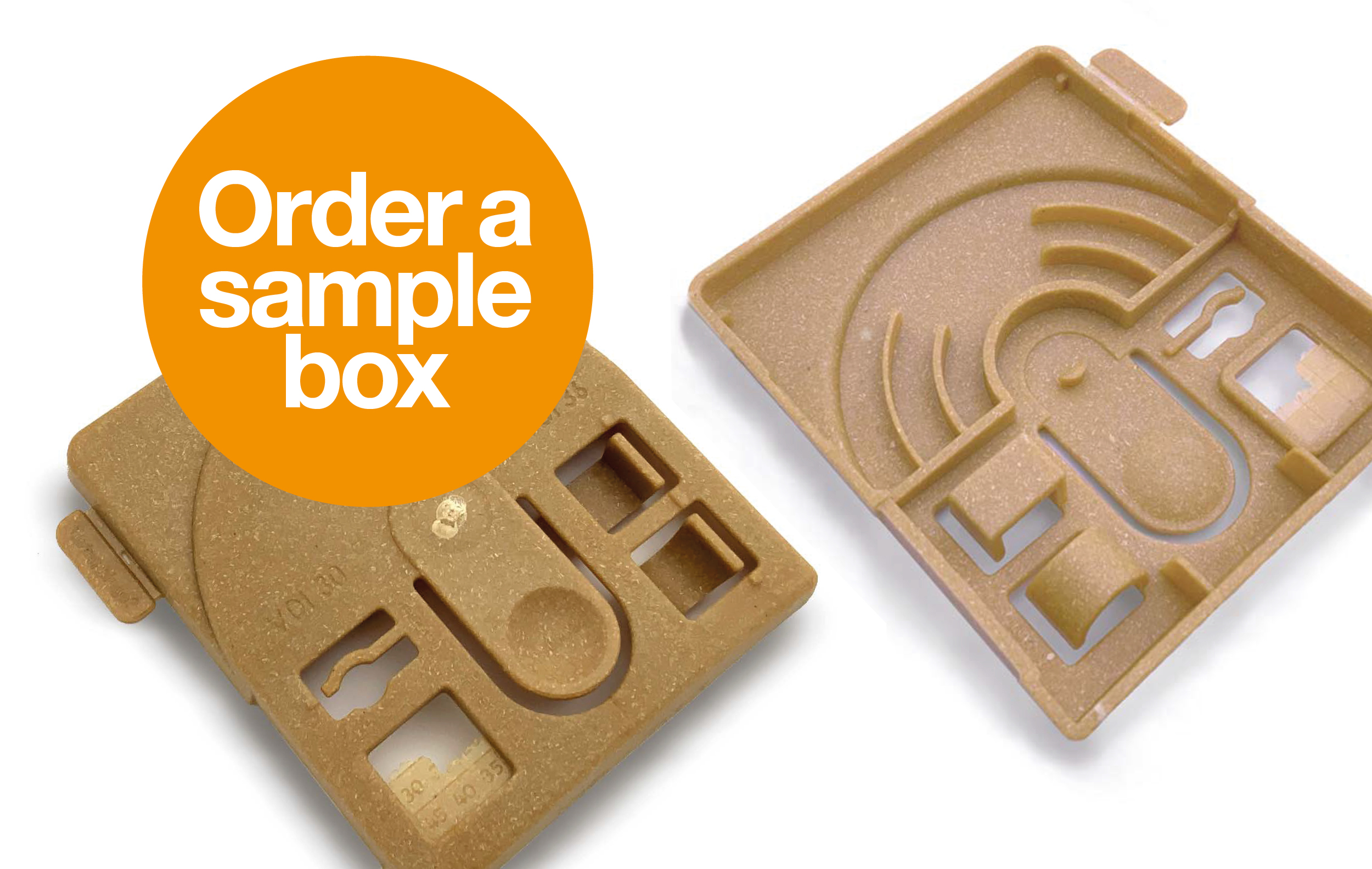 A technical plate to evaluate performance
Order a a sample to evaluate material characteristics, and understand what the material can achieve.
The sample is made out of one of our standard grades Biocomposites Eco PP S40 Hi GD, an eco based polymer containing 40% wood fibres and mass-balanced polypropylene (PP), which will give you an overall understanding and feeling for our Biocomposite material.